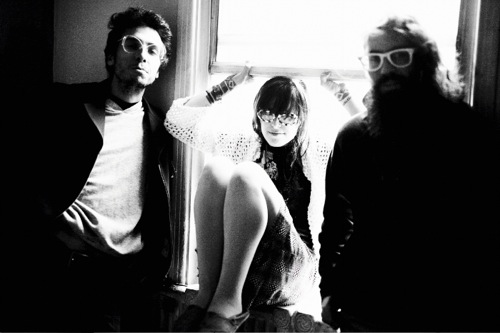 Mylesが抜ける前の最後の音源、
March To The Sea
から
Teaching To Suffer
が聴ける様になったんですが、これすごい。また更に次ぎのステージへと昇って行きましたね。ライブでの再現度はどこまでかは未知数ですが、トリッキーなギターは変わらず炸裂。Yannickの爆裂ドラムもやはり変わらず、Chloeの声は鮮明に録音され前面に。クリアになっても怪しさは少しも変わらないなんて恐ろしい話です。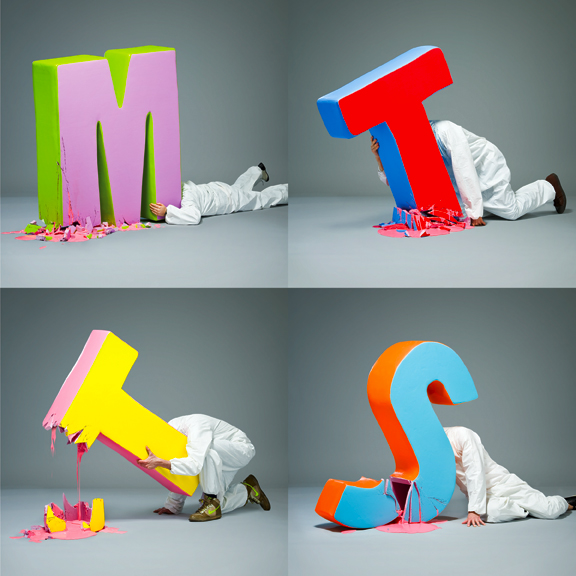 AIDS Wolf was birthed into the heady days of Montreal's millennial music scene. Yannick Desranleau (aka Hiroshima Thunder) and Chloe Lum began the band as a 4 piece in 2003. Unlike most of the local units finding fame out in the world beyond Quebec, AIDS Wolf pushed an abrasive, unforgiving and rather unwieldy sound around North America in a battered van. Alexander Moskos (aka the Kozz) joined in 2008. Desranleau, Lum, and Moskos ditched the more typical rock quartet format to work in a novel trio format (drums, guitar through two amps and voice) augmented with (erstwhile forsaken) guitar effects and voice synthesis.
AIDS Wolf has formalized its sound over its years into a tight construction relying on intentional dissonance, polyrhythms and disjunctive compositional forms. The band takes its cues from "classic" New York No Wave, 90's Midwestern No Wave, vegan cooking, 70's proto-punk, Beefheartian modes, Ville-Marie school of white elephant architecture, Literature, www.crwflags.com, post-war continental modern composition and their unrivaled network of friends and acquaintances the world over.
The band signed early on to the legendary American noise rock label Skin Graft Records who co-released their debut with Brooklyn's Lovepump United. In addition to their two full-lengths, The Lovvers Lp and Cities of Glass, they have released countless collaborative and split lps, seven inches and cassettes. 2009 saw the band written about in Billboard Magazine, who, surprisingly, got it, opening for their heroes Teenage Jesus and the Jerks, touring all zones, working on other artistic endeavors (Lum and Desranleau's art practice Seripop and duo Hamborghinni, Moskos' Drainolith one man show ect) and generally just getting it done.
The March to the Sea North-American Tour begins Sept 14th and runs through your town.
そんなこんなでツアー日程はこんな感じ。
09.15.10 Wed Pawtucket, Rhode Island @Machines With Magnets w/ An Albatros, Gila Monster, Holy Sheet, Red Mass
09.16.10 ThuManhattan, New York @ Cake Shop
09.17.10 FriBrooklyn, New York @ Death By Audio
09.18.10 SatBaltimore, Maryland @ Golden West
09.19.10 SunCharlottesville, Virginia @ The Southern
09.20.10 Mon Charlette, North Carolina @ Snug Harbor
09.21.10 TueKnoxville, Tennessee @ Pilot Light
09.22.10 WedAtlanta, Georgia @ 529
09.23.10 ThuLittle Rock, Arkansas @ RADRADRAD House
09.24.10 FriDallas, Texas @ The Nightmare w/ Gang Starr Museum, Orange Coax
09.25.10 SatAustin, Texas @ Mohawk w/ Computer Jesus Refrigerator
09.26.10 SunSan Antonio, Texas @ Korova Basement
09.28.10 TuePhoenix, Arizona @ Trunk Space
09.30.10 ThuSan Diego, California @ Bar Pink
10.01.10 FriLos Angeles, California @ The Smell W/ XBXRX, LA DIES
10.02.10 SatSacramento, California @ Operation Restore Maximum Freedom X Fest
w/ The Fresh and Onlys, Wounded Lion, Ganglians
10.03.10 SunSan Francisco, California @ El Rio w/ Zulus
10.08.10 FriPortland, Oregon @ Backspace
10.09.10 SatSeattle, Washington @ Black Lodge
10.10.10 SunVancouver, British Columbia @ Honey w/ Nu Sensae
10.11.10 MonMissoula, Montana @ Zootown Arts Community Center
10.13.10 WedMinneapolis, Minnesota @ 7th Street Entry w/ Gay Beast, D Rider
10.14.10 Thus Iowa City, Iowa @ The Town Called White Lighning w/ D Rider
10.15.10 FriKalamazoo, Michigan @ The Strutt w/ D Rider
10.16.10 SatChicago, Illinois @ The Hideout w/ D Rider
10.17.10 SunColumbus, Ohio @ Bat Chapters w/ D Rider
10.19.10 TueCleveland, Ohio @ Now That's Class w/ D Rider
10.20.10 WedFredonia, New York @ BJ's Fredonia w/ D Rider
10.24.10 SunEasthampton, Massachusetts @ Flywheel
アメリカ行きたいなぁ。
Teaching To Suffer

人気ブログランキングへ